Benefits of Multisensory Instruction
As I was visiting lower school classrooms the other day, I walked by Mrs. Douglas's classroom. Mrs. Douglas is our teacher in the Learning Annex, a program for students with language-based learning differences such as dyslexia, dysgraphia, and dyscalculia. The students were clearly excited about their learning for the day, and I smiled as I heard the following comments:
"This shaving cream smells good!"
"I can feel the bumps of this needlepoint screen with my fingers!"
"Is it time for us to use our clay?"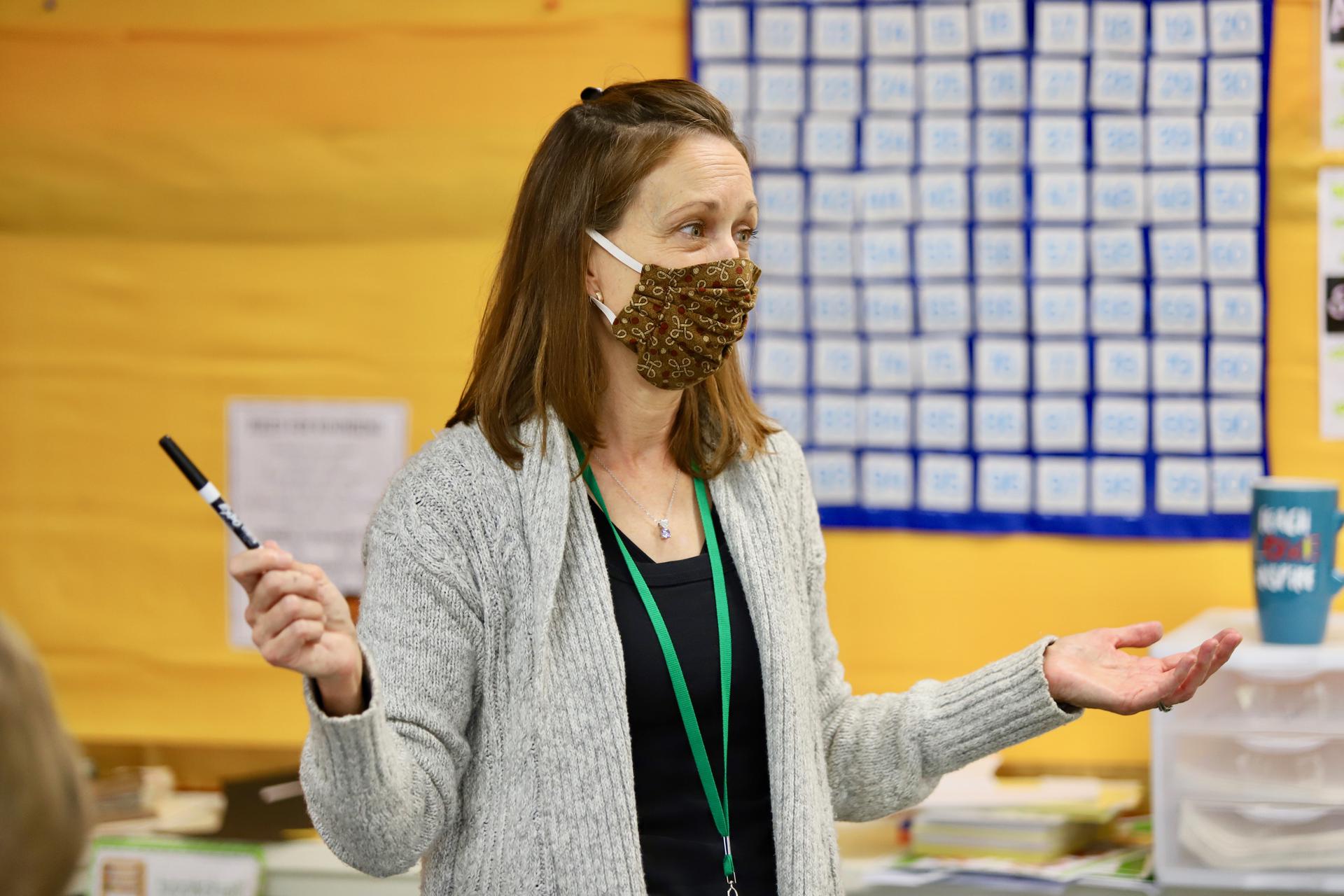 Lynne Douglas teaching in her classroom
You may be asking yourself, "What do shaving cream, needlepoint screens, and modeling clay have to do with learning to read and write?" The answer is that our Learning Annex classroom uses a multisensory approach to support the learning of students with language-based learning differences. The research behind multisensory instruction shows that stimulating the brain using a variety of senses enhances our sensory systems, furthering their development and allowing them to function at higher levels. This methodology applies the neuroscience of learning by engaging two or more senses to help students understand and remember academic concepts and content.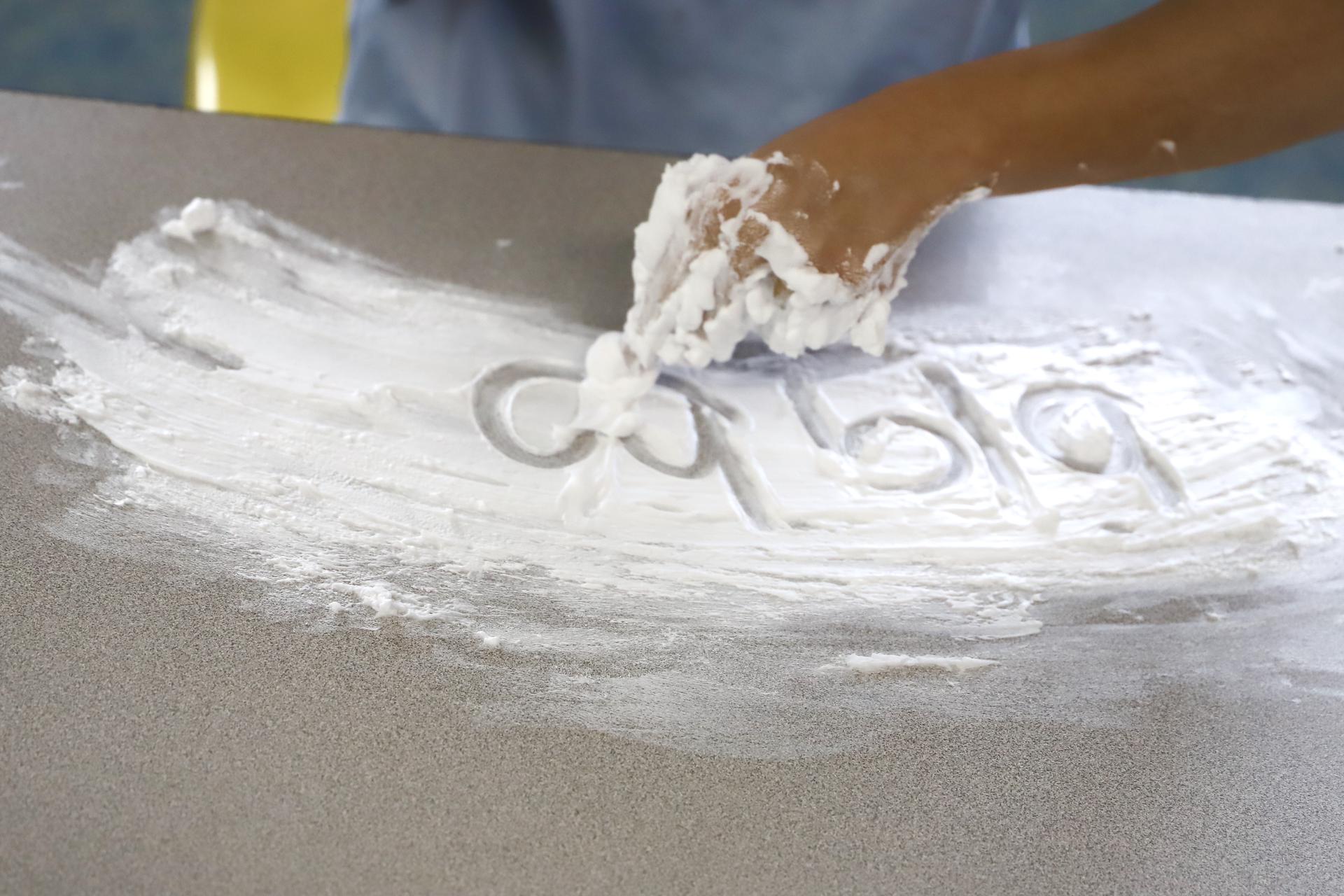 Students using shaving cream to write words
Students employ sight, touch, sound, and movement to facilitate student understanding of concepts and processes. For example, to help students understand the connection between letters and sounds, students might use a desktop covered in shaving cream. Students would use their fingers to "write" their words in the shaving cream. They say each letter's sound and name to emphasize the letter-sound connection, then read the whole word aloud. Tracing each letter employs touch, added to sound and vision, to help students grasp language arts concepts such as letter sounds and spelling patterns. As one can imagine, students enjoy the use of tactile tools such as sand, clay, and needlepoint screens as part of their learning experiences, increasing student motivation, and engagement. Keeping students with language-based learning differences excited about learning and actively involved in lessons is not a simple task. Multisensory instruction provides tools that students can use to grasp concepts and make significant academic progress.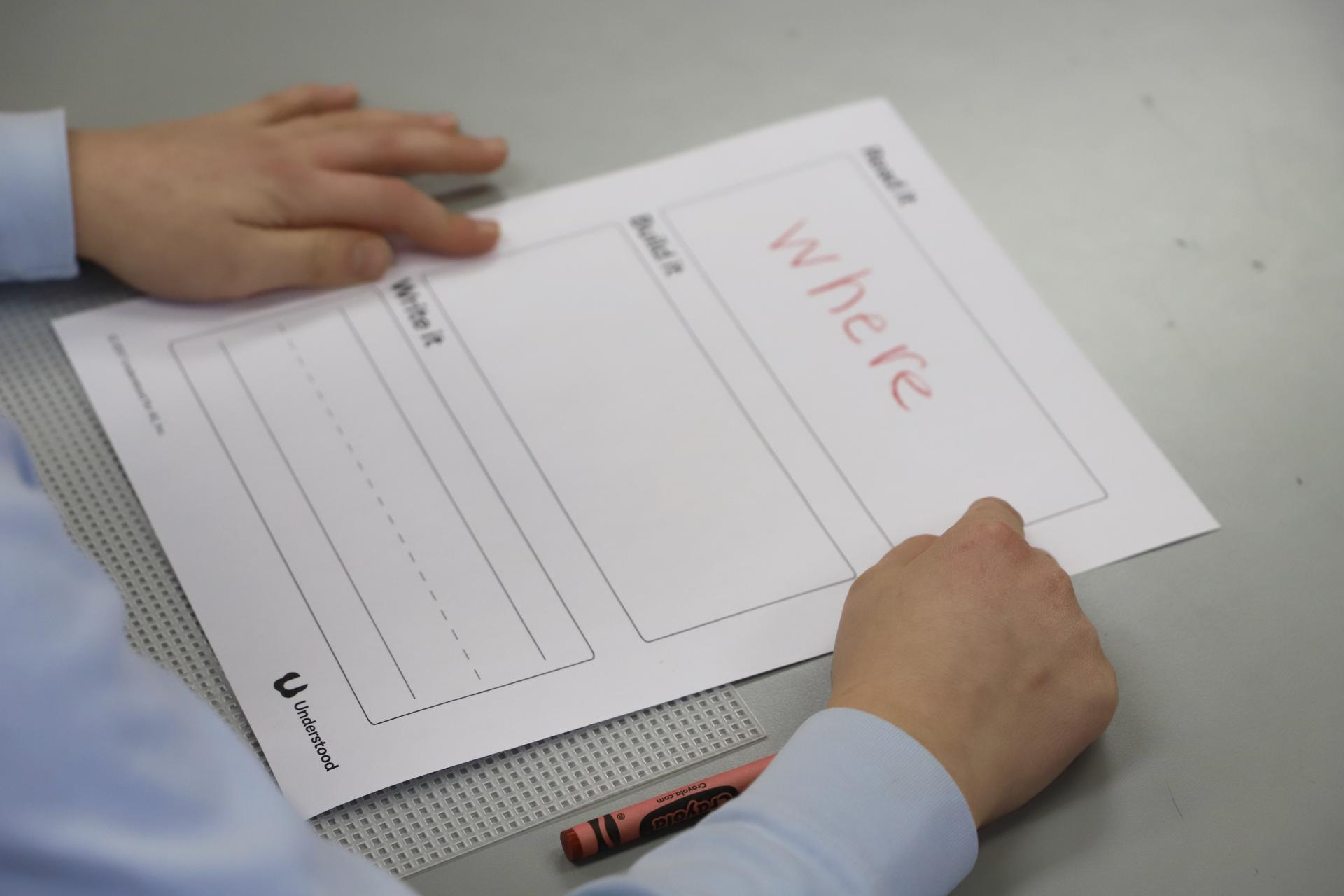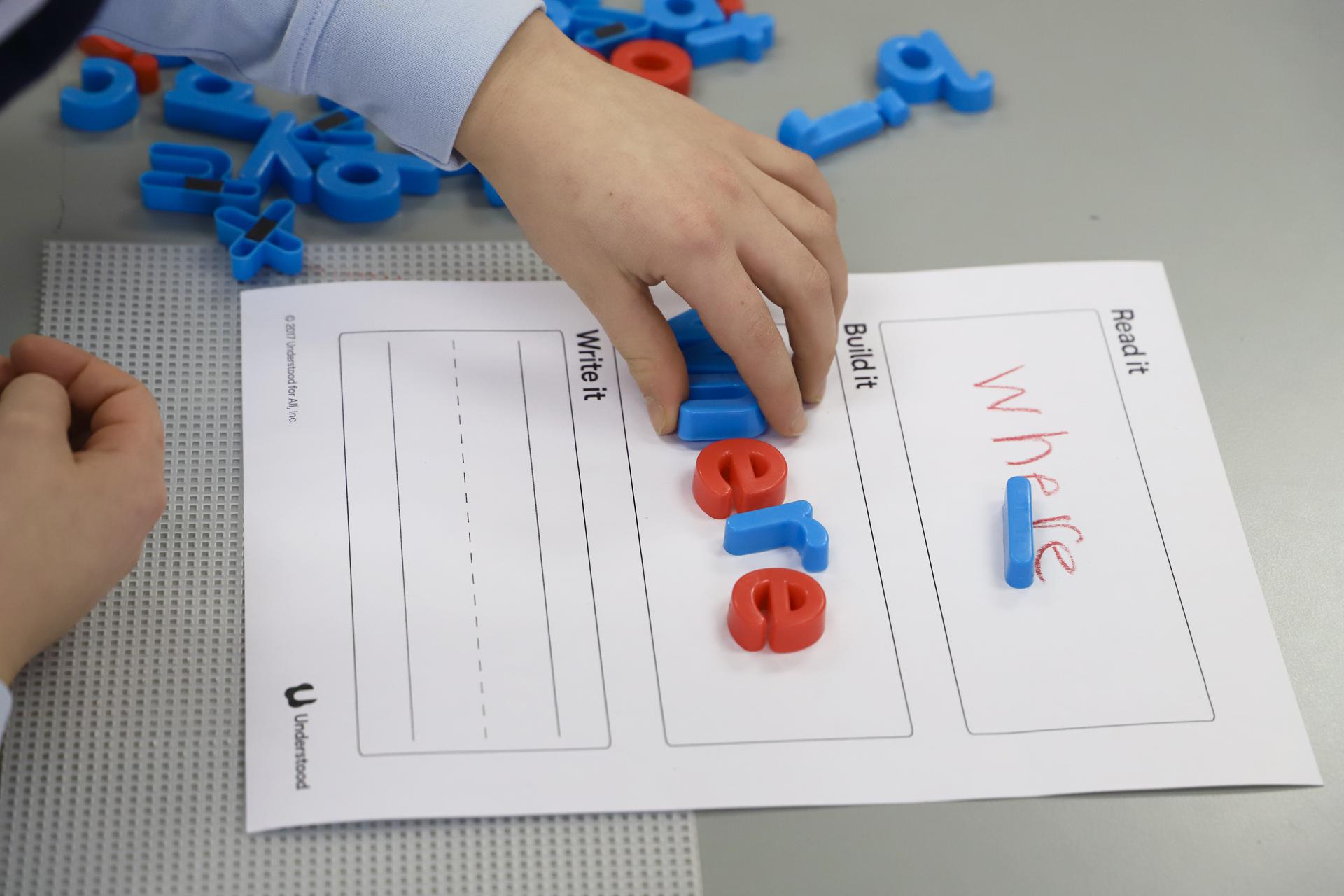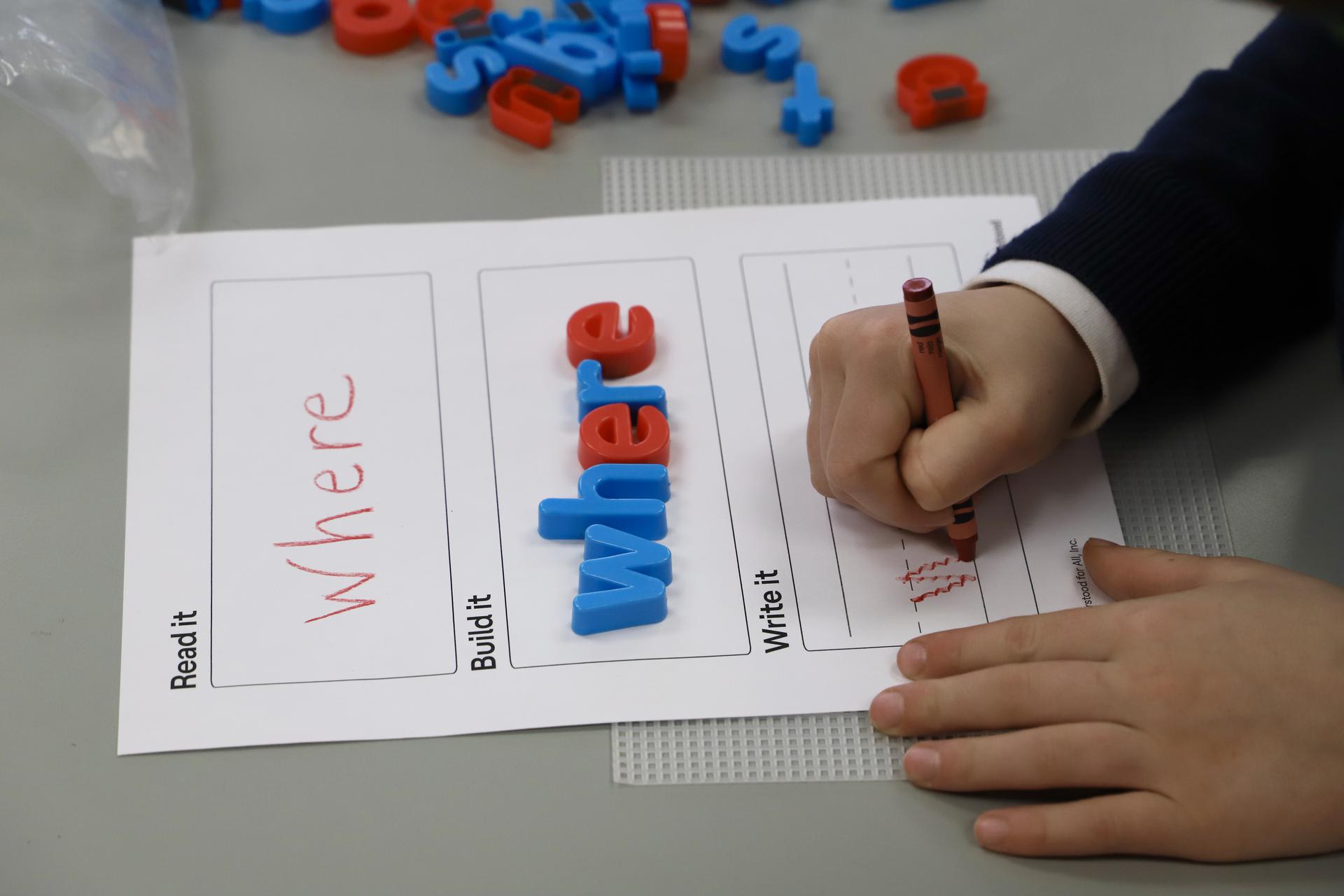 Students using the read it, build it, and write it technique featuring the needlepoint screens
Here at Far Hills, we are committed to celebrating a variety of learning styles and profiles. Our teachers excel in differentiating instruction to meet all learners' needs, including language-based learning differences. Albert Einstein, Oprah Winfrey, Leonardo da Vinci, Agatha Christie, Richard Branson, and Walt Disney were all diagnosed with dyslexia, and each experienced tremendous success and fame. We look forward to seeing our Learning Annex students achieve their full academic, social and emotional potential as valued members of the FHCDS student community.